Facility and capabilities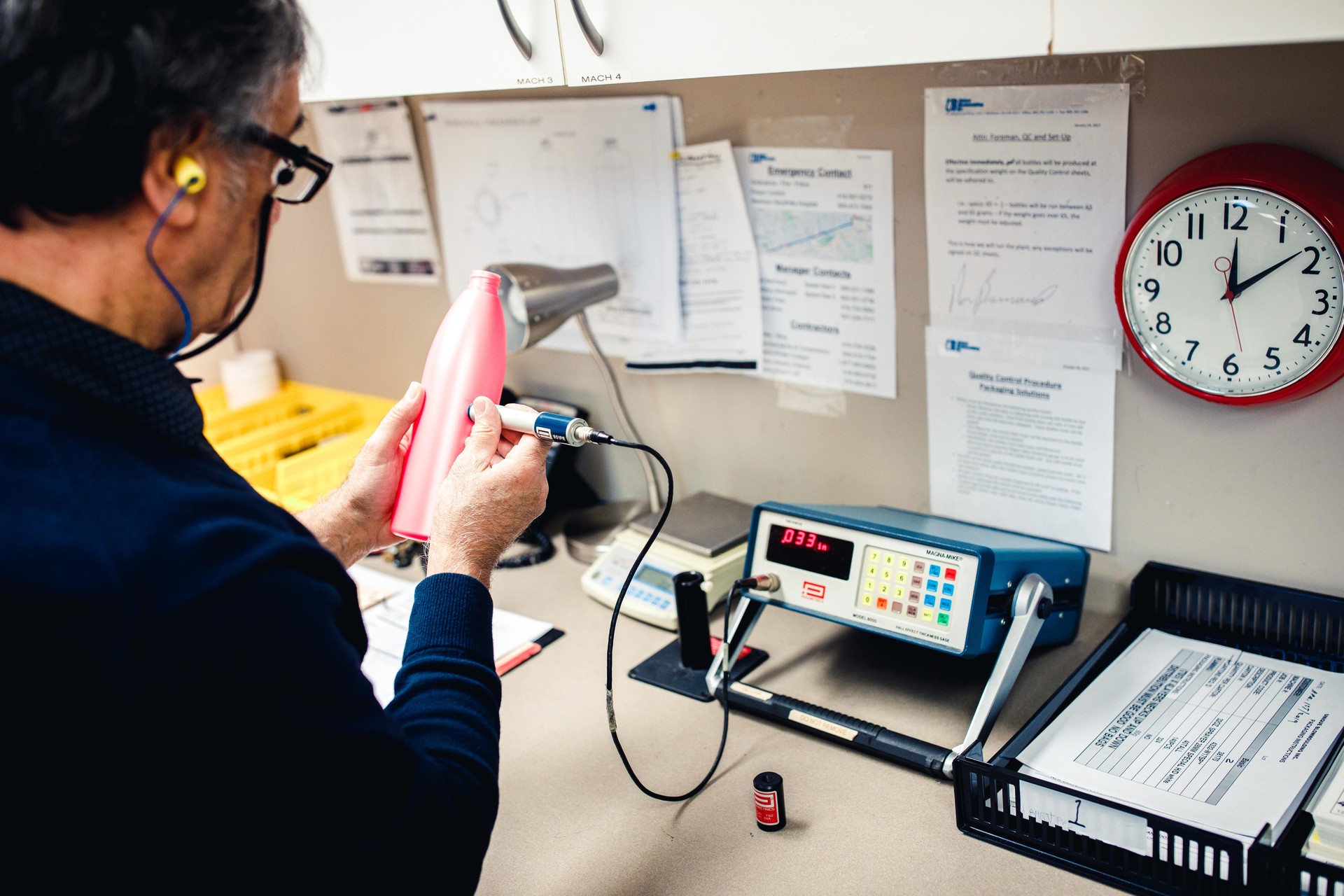 Our equipment and machinery are located in a state-of-the-art, 80,000 square foot facility to accommodate our company's growing production capabilities and expansion into manufacturing a wider range of plastic bottles and jars. We have recently acquired two new electric machines in addition to the machines we already have to increase efficiency and incorporate sustainable manufacturing practices. Our facility improvements have allowed us to expand the range of plastic bottles we can supply, including handleware of varying sizes.
We are a leader and innovator in fully customized design solutions and products; our custom moulds are built in-house and we conduct our own CNC machining. We can guarantee that we are capable of fulfilling our customers' production needs, and we have the numbers to prove it:
80 thousand square foot facility
60+ employees
8 extrusion blow moulding machines
Every aspect of the plastic bottle and jar manufacturing process is performed within our facility, from engineering of custom tools designed according to our customers' specifications to the manufacturing of final products. Our facility is located in Markham, Ontario, with easy access from all the major highways.